Value Maximizing Merger: Targeted Auction Focused on Strategic Fit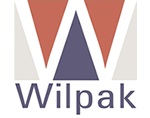 Context:
Wilpak Inc. is a leading Atlanta-based supply chain management company focused on contract packaging, contract manufacturing, and logistics. The company's objective was to explore a potential sale of the business.
Approach:
Wilpak hired BG Strategic Advisors to evaluate their options. In our positioning of the company, we highlighted Wilpak's niche leadership in helping consumer products companies to bring their products to new markets, its strong EBITDA margins and explosive growth. We conducted a broad auction process targeting logistics providers seeking to offer a full suite of logistics services. While conducting a broad auction, we controlled the process, minimized the risk of information leakage, and ensured that buyers treated the process seriously. Through a well-run marketing process and correct identification of the most likely buyers, we achieved a record premium.
Results:
Wilpak was sold to the Jacobson Companies.
Wilpak achieved its earn-out and received a double-digit EBITDA multiple.
Wilpak received additional value via share appreciation in Jacobson.
Address
BGSA Holdings
525 South Flagler Drive,  Suite 200
West Palm Beach, FL 33401